Sunday 14th October 2018
We continue reading from the Book of Job. The Lord has allowed Satan to afflict Job. Today's reading is part of Job's response to his affliction.
Job 23: 1-9, 16-17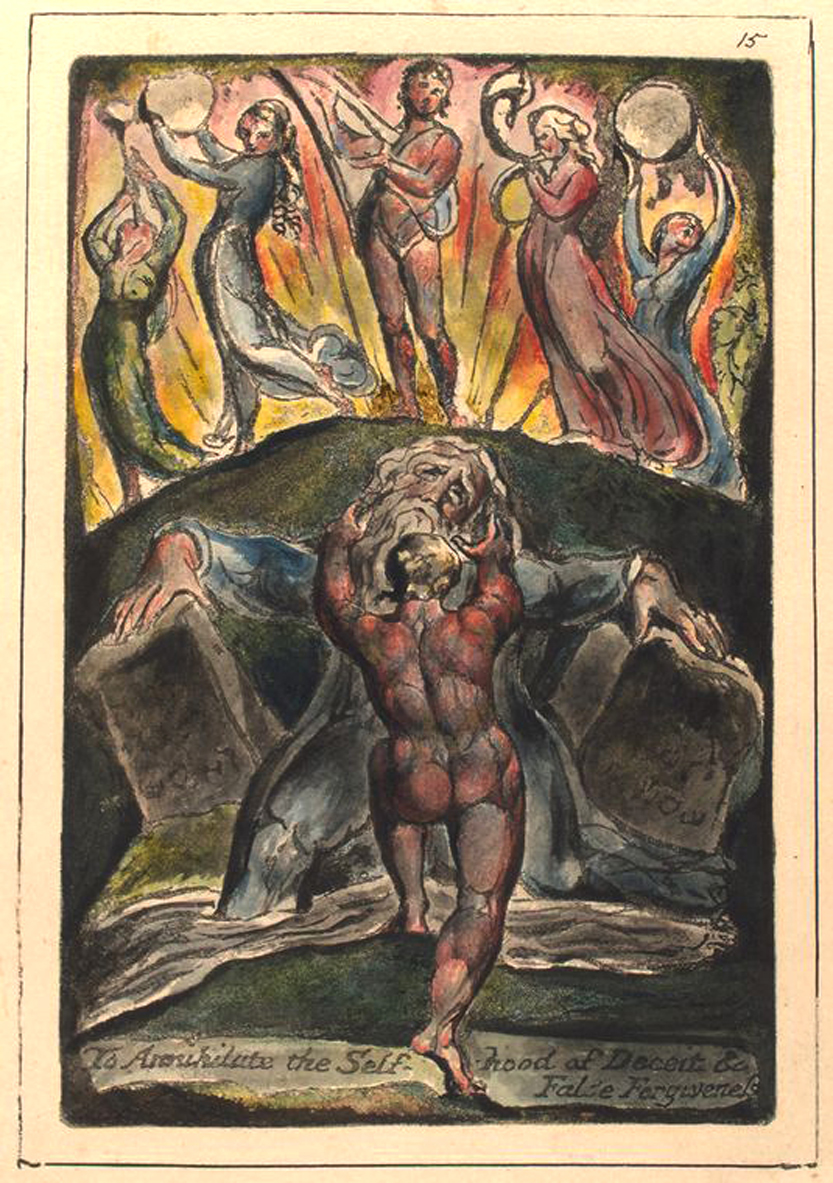 "Then Job answered: "Today also my complaint is bitter; his hand is heavy despite my groaning. Oh, that I knew where I might find him, that I might come even to his dwelling! I would lay my case before him, and fill my mouth with arguments. I would learn what he would answer me, and understand what he would say to me. Would he contend with me in the greatness of his power? No; but he would give heed to me. There an upright person could reason with him, and I should be acquitted forever by my judge. "If I go forward, he is not there; or backward, I cannot perceive him; on the left he hides, and I cannot behold him; I turn to the right, but I cannot see him."
"God has made my heart faint; the Almighty has terrified me; If only I could vanish in darkness, and thick darkness would cover my face!"
We reflect on:
The circumstances of Job's affliction and the role of Satan in human life
Job not seeming to recognise Satan as his afflictor. Although, as we seemingly know God is ultimately responsible in that God has allowed it.
Job feeling that if only he could find God and meet with him face to face, he could argue his case, yet not having to contend with the Lord 'in the greatness of his power'.
Job's search for God and his inability to find God anywhere.
Job, unlike many people in modern secular society, does not reject God because of his suffering or the suffering of others. He struggles that in his suffering he cannot find God and does not seem to be able to make contact with God in any way.
This is a time that many people go through, often in Christian tradition, called the 'dark night of the soul'. In this time, a person feels totally separated from God. There are many powerful and contrary thoughts and emotions. There is the yearning of the heart for God, often stronger because of the affliction. At the same time there is often a sense of rejection and isolation. There is also the feeling, like Job, 'if only God could make this clear!'
In the context of Israel's understanding of God, there is a development in Job's thought. There was a general belief that a human, except for perhaps a chosen few, could not see God and live. Job thought if he could meet with God, that God would limit his power, so that Job could meet with him and put his case.
Hebrews 4: 12-16
"Indeed, the word of God is living and active, sharper than any two-edged sword, piercing until it divides soul from spirit, joints from marrow; it is able to judge the thoughts and intentions of the heart. And before him no creature is hidden, but all are naked and laid bare to the eyes of the one to whom we must render an account. Since, then, we have a great high priest who has passed through the heavens, Jesus, the Son of God, let us hold fast to our confession. For we do not have a high priest who is unable to sympathize with our weaknesses, but we have one who in every respect has been tested as we are, yet without sin. Let us therefore approach the throne of grace with boldness, so that we may receive mercy and find grace to help in time of need."
we reflect on:
Our experience of the 'word of God'.
Do some of us limit the power of the Word, by restricting it to Scripture, 'God's word written'
Would this revelation of the power of the word of God, have helped Job?
How God through the Word, knows our inner most being, yet even though we might be judged for who we are and what we have done, that through Jesus, we can come before God.
One of the most central experiences of our relationship with God is that God knows our very being. As Paul writes in his 1st letter to the Corinthians 'For now we see in a mirror, dimly,2 but then we will see face to face. Now I know only in part; then I will know fully, even as I have been fully known.' (1 Corinthians 13:12) or, as in the beautiful prayer of preparation that begins many liturgies 'Almighty God, to whom all hearts are open, all desires known and from whom no secrets are hidden, cleanse the thoughts of our hearts by the inspiration of your Holy Spirit……..'
If we have a view of God as being judgemental, then God knowing our very being, can be terrifying. One of the most profound and beautiful aspects of God's revelation of himself in Jesus, is that although self-knowledge can be challenging that in facing ourselves, knowing ourselves, we find the one who knows our every weakness and transforms them. We meet with who we really are in Christ.
As I have mentioned before, one of the great challenges the church faces is over the status of Scripture. The scriptures lead us in a process of reflection as to how we experience God. One of the fundamental themes of scripture is that we need to listen to God ourselves, in the depth of our being.
We also need to be cognisant of the role of scripture in other faith traditions and how they they too can give us glimpses of God in human life.
Mark 10: 17-31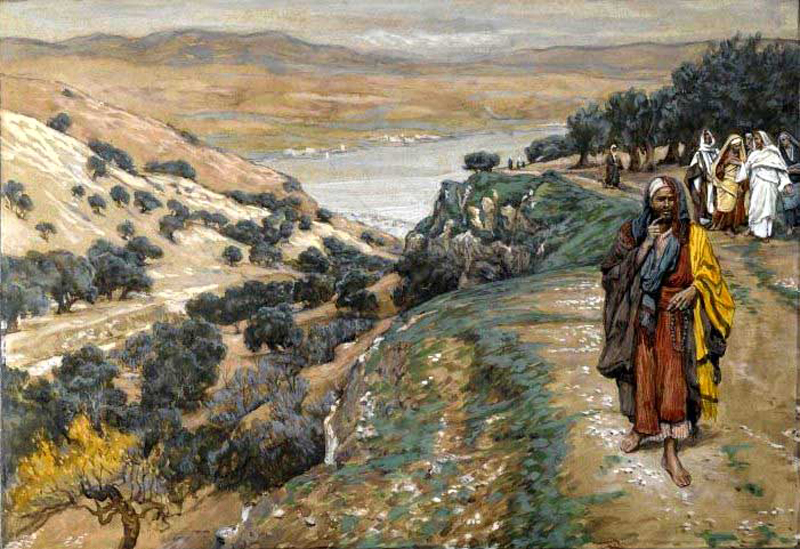 "As he was setting out on a journey, a man ran up and knelt before him, and asked him, "Good Teacher, what must I do to inherit eternal life?" Jesus said to him, "Why do you call me good? No one is good but God alone. You know the commandments: 'You shall not murder; You shall not commit adultery; You shall not steal; You shall not bear false witness; You shall not defraud; Honor your father and mother.' " He said to him, "Teacher, I have kept all these since my youth." Jesus, looking at him, loved him and said, "You lack one thing; go, sell what you own, and give the money to the poor, and you will have treasure in heaven; then come, follow me." When he heard this, he was shocked and went away grieving, for he had many possessions. Then Jesus looked around and said to his disciples, "How hard it will be for those who have wealth to enter the kingdom of God!" And the disciples were perplexed at these words. But Jesus said to them again, "Children, how hard it is to enter the kingdom of God! It is easier for a camel to go through the eye of a needle than for someone who is rich to enter the kingdom of God." They were greatly astounded and said to one another, "Then who can be saved?" Jesus looked at them and said, "For mortals it is impossible, but not for God; for God all things are possible." Peter began to say to him, "Look, we have left everything and followed you." Jesus said, "Truly I tell you, there is no one who has left house or brothers or sisters or mother or father or children or fields, for my sake and for the sake of the good news, who will not receive a hundredfold now in this age—houses, brothers and sisters, mothers and children, and fields with persecutions—and in the age to come eternal life. But many who are first will be last, and the last will be first.""
We reflect on:
How do we answer the question 'what must I do to have (inherit) eternal life?'
Jesus radical answer. Does the need to sell everything just apply to the rich man or to all of us? If so, how are we to achieve it?
Jesus teaching that it is hard for the rich to enter the kingdom of God
How do we respond to the teaching 'for God, all things are possible,?
In the context of the chapter, where Jesus teaches about marriage, and being like a child; to give up everything to follow him.
There have been many christians throughout the ages, notably St. Anthony of Egypt and St. Francis, who have responded, radically, to Jesus advice to the rich man and given away all their significant wealth and lived in poverty. I had a similar experience in my twenties when I walked into a church that had recorded scriptures playing and heard this text. I lived in radical poverty for all my twenties. In becoming a priest, I decided that one way of seeing this text in our time, was to keep giving from all you had. This meant acknowledging that there were essentials that one had to have to live the life of the Gospel but one had to always be mindful of those who live in poverty. In recent years, I feel like I have lost the battle in as much as there are people who have such wealth that if they had less the world could be a very different place.
The increasing gap between rich and poor in the world is reaching crisis point, possibly far worse than ever before.
Thomas Piketty in a recent ground breaking book 'Capital in the Twenty First Century', argues that except for the impact of the two world wars, that accumulated capital and the wealth it generates through returns on it, outstrips wealth gained through labour. This leads to a growing inequality in the world. Although there is no easy solution, he suggests a progressive global tax on wealth. This needs global cooperation.
For us as christians, we need to not only reflect upon how we 'sell all we have and give to the poor' but also how we advocate for a fairer distribution of wealth within the global community.
We might also reflect upon global inequality in the light of Jesus saying with God anything is possible. Liberation theologians say the gospel has a priority for the poor. Part of our mission as church is to remind the wealthy that generally the culture of wealth accumulation is contrary to the gospel. How many employers pay their employees at the same rate they pay themselves? Why do they value their labour more highly? Because they are more gifted? Do not all our gifts etc come from God?
One of the implications of Jesus saying if we give up everything for his sake and the gospel is that our relationships are redefined. We work for the good of all and not just for our family, friends and the sub culture we belong too. What we want for ourselves we want for everyone.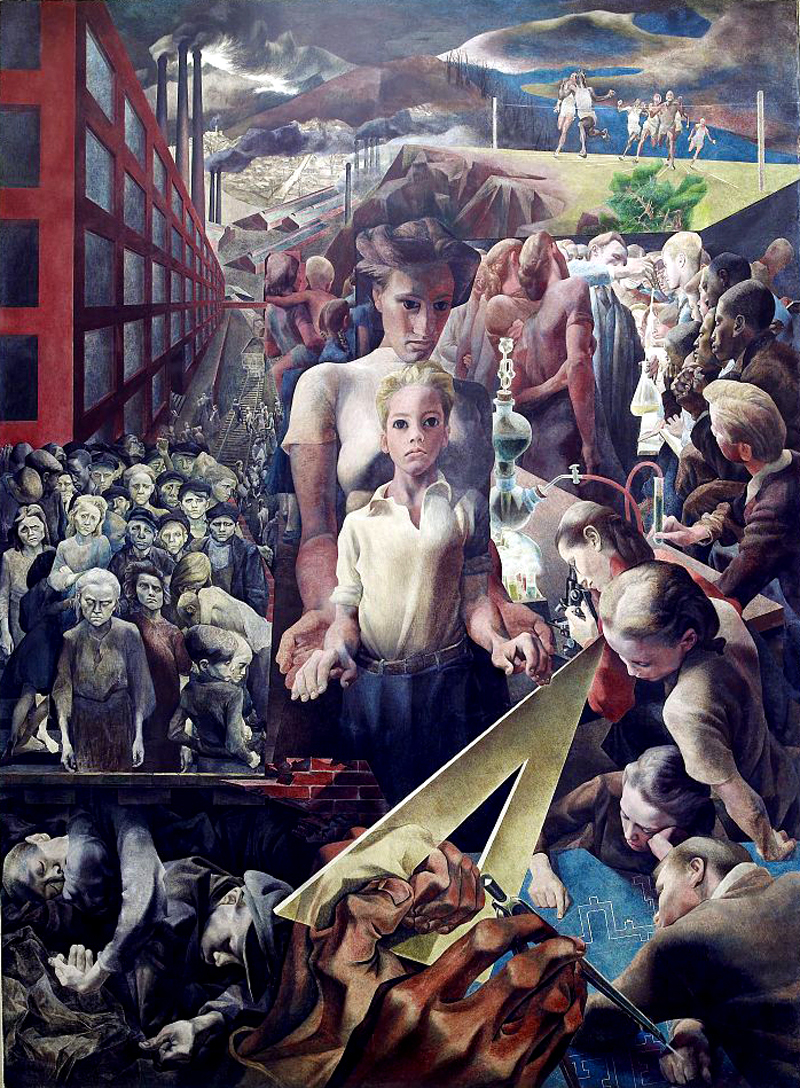 Attributions
Blake, William, 1757-1827. To Annihilate the Self-hood of Deceit and False Forgiveness, from Art in the Christian Tradition, a project of the Vanderbilt Divinity Library, Nashville, TN. http://diglib.library.vanderbilt.edu/act-imagelink.pl?RC=55221 [retrieved October 14, 2018]. Original source: http://commons.wikimedia.org/wiki/File:To_annihilate_the_Self-hood_of_Deceit_and_Fals_Forgiveness_1804.jpg.
Tissot, James, 1836-1902. Rich Young Man Went Away Sorrowful, from Art in the Christian Tradition, a project of the Vanderbilt Divinity Library, Nashville, TN. http://diglib.library.vanderbilt.edu/act-imagelink.pl?RC=56647 [retrieved October 14, 2018]. Original source: https://commons.wikimedia.org/wiki/File:Brooklyn_Museum_-_The_Rich_Young_Man_Went_Away_Sorrowful_(Le_jeune_homme_riche_s%27en_alla_triste)_-_James_Tissot_-_overall.jpg.
Shimin, Symeon, 1902-. Contemporary Justice and Child, from Art in the Christian Tradition, a project of the Vanderbilt Divinity Library, Nashville, TN. http://diglib.library.vanderbilt.edu/act-imagelink.pl?RC=55561 [retrieved October 14, 2018]. Original source: http://lcweb2.loc.gov/service/pnp/highsm/02800/02898v.jpg.